Global Consciousness Summit
Change Your Mind To Change The World!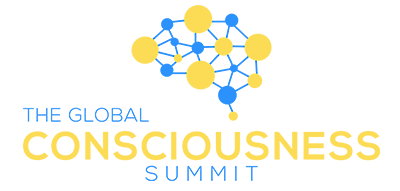 NOV 21st - 22nd 2020
7AM PST/10am EST
The core intention of the Global Consciousness Summit is to permanently awaken humankind into a Higher Consciousness, ushering in an enduring Golden Age for all humanity.
Sign Up For Your FREE VIP Ticket! Get Access To Videos From All of Our Featured Speakers, and More!
Hear From some of the brightest minds and clearest hearts in consciousness
Dr. James Hardt is the Founder of The Biocybernaut Institute and an expert in training with biofeedback. He has worked with the likes of Tony Robbins, Michael Jackson, leaders of Microsoft & IBM, and other high-powered executives to elevate states of intelligence and consciousness for over 40 years.
Tony Robbins is an entrepreneur, #1 NY Times best-selling author, philanthropist, and the nation's #1 life and business strategist. For over four decades, more than 50 million people have enjoyed the warmth, humor, and transformational power of his business and personal development events.
Rev. Dr. Michael Beckwith launched the Agape International Spiritual Center in 1986, where he remains as founder and spiritual director. He is also known for his extensive community outreach work, much of which focuses on helping people in prison, those who are homeless, and children in need.
Researcher, Co-Writer, Visual Designer
Foster Gamble is the Researcher, Co-Writer and Visual Designer of the documentary THRIVE: What On Earth Will It Take? and THRIVE II: This Is What It Takes. Previously, Foster was CEO of MindCenter Corporation and an instructor in the non-violent martial art of Aikido. He was the on-screen host for the PBS documentary Aikido – The Way of Harmony and created three consulting services — Interaction Dynamics (communication/conflict resolution), LifeBalance and Zonesport — which he has delivered throughout the country.
Honored as an enlightened master and the first female Jagadguru in more than 2,700 years of the Vishnuswami lineage, Sai Maa carries a fierce yet tender love for all of humankind. She's known for her elegance and grace, and it's her refreshing candor and piercing vision that often inspires profound personal transformation. 
Shahab Anari, MD is a Top 25 Canadian Immigrant, and an international speaker and author who helps his audience build their brand, grow their business, and make more impact. Every year, Shahab speaks at close to 100 sessions on topics of resilience and personal branding (virtually and in-person), where he has shared the stage with legendary speakers such as Deepak Chopra, Brian Tracy, Jack Canfield, and Robert Kiyosaki.
What Can You Expect From The Summit?
Dozens of speakers, from spiritual leaders to pioneers of science, will be presenting on myriad subjects pertaining to consciousness. These presentations will be "live" during the Summit, with "breakout" rooms available for live chats, Q&As, and additional presenters.
Specific topics will include:
We expect that The Global Consciousness Summit will be a truly life-altering experience for everyone involved, deepening and expanding our consciousness to realize the great change we want to see in the world.
What Do We Mean by an "Online" or "Virtual" Summit?
We mean that if you have an internet connection, then you can attend. As this is an entirely online event, all speakers and attendees will be participating virtually on social media and on our website.
Some presentations will be seen as a live stream, while others will be available for attendees to watch in their own time – you can think of this as a breakout session or a "second stage".
No need to travel, buy tickets, or pay for hotels, we bring the experience right to you.​
Your access to The Global Consciousness Summit is 100% ONLINE and FREE!
Catch every main stage speakers, participate in live Q&As, stream every breakout stage presentation…all from the comfort of home!
Sign up now to get your
FREE VIP TICKET!